There can be few soccer players, if any, who have ever been like Jorge Campos. In the long annals of the world's most popular sport, the flamboyance, fashion and sheer brilliance of the three-time World Cup shot-stopper is hard to beat.
Diminutive in stature — a mere 5"7, in a position that usually sees an average of 6"5 at the professional level —but enormous in character, Campos was the epitome of Mexico. An indomitable, versatile player, he led his teams at the club and international levels.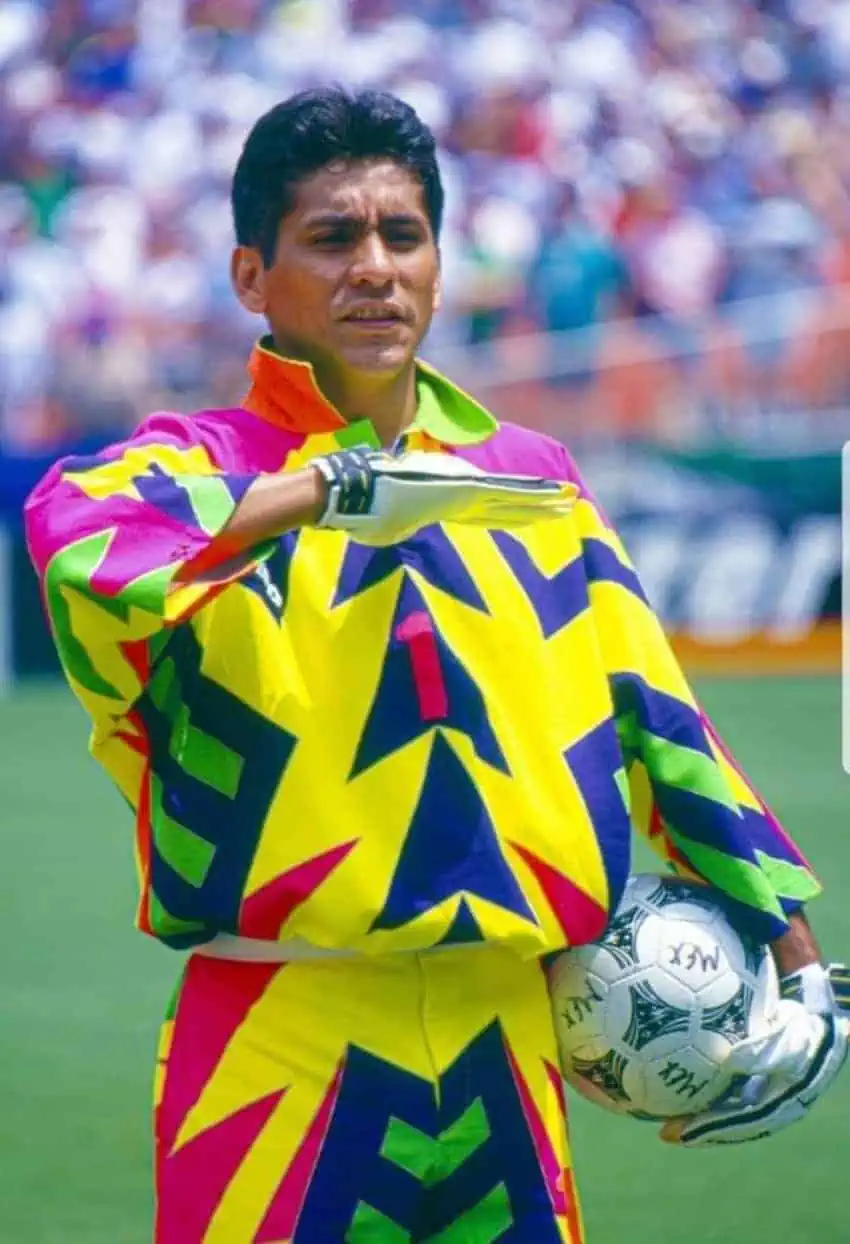 The Acapulco native has been regarded as a hero of the modern game, a revolutionary icon, a maverick able to play at both ends of the pitch, and a man who refused to conform to expectations. For those unacquainted with professional soccer in the modern era, this is unheard of: it would be like Tom Brady playing as both a quarterback and a linebacker or Shohei Ohtani both pitching and batting in alternate innings. 
Today, Campos is remembered mainly for his collection of hand-designed goalkeeper jerseys, adorned with Indigenous patterns and colors inspired by his childhood in Guerrero. To reduce him to a simple fashion icon, however, is to overlook his place as perhaps the most unique player of the modern era.
A golden generation of Latino acrobats
Campos was part of a generation of acrobatic and showy Latin American goalkeepers,  Colombia's mythical Rene Higuita and Paraguay's dependable Jose Luis Chilavert being the other standouts. But while the gymnastic feats of Higuita grace several all-time best save lists – especially his magnificent "scorpion kick" against England in 1998 – Campos has mostly made his mark for his sense of style, sought after by the top sporting brands at the height of his career. 
In his first season at Pumas in 1988, Campos smashed 14 goals, making him one of the top scorers that season – all while being registered as a goalkeeper! By 1989, he had made the number 1 shirt his own and helped Pumas to the continental Champions Cup title. His exploits then helped the team to the domestic league in the 1990-91 season, defeating bitter rivals America in the final. 
His skill at both ends of the pitch meant that when Pumas were losing, Campos would start the second half as a striker and do the hard work of scoring. Refusing to be bound by traditional sporting conventions, the diminutive Acapulcan was a whirlwind, charging down opposing players in front of goal and running into position to receive cross-field kicks from his midfield.  
Campos won third place for the 1993 IFFHS World's Best Goalkeeper award, behind only European Champion Peter Schmeichel and 1990 World Cup finalist Sergio Goycochea of Argentina.
A global fashion icon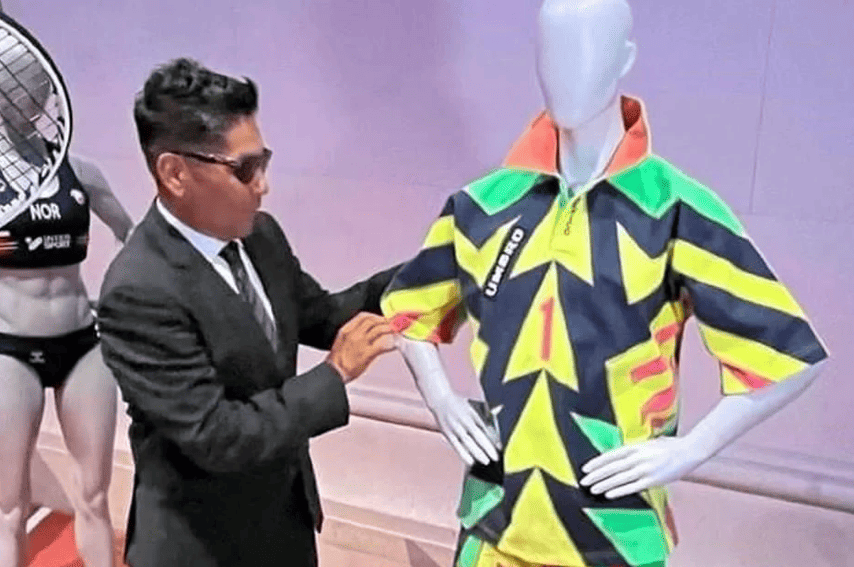 Despite his heroics on the pitch, Campos is best remembered for his contributions to jersey design, with his designs echoing decades later and replica kits continuing to be in high demand.
As the only player allowed to handle the ball, a goalkeeper will always wear a different jersey from his teammates out of simple necessity, but Campos brought his flair to this aspect of his game, too. By 1994, he was comfortably ensconced as the first-choice goalie for Pumas and Mexico and celebrated that fact by designing his iridescent shirts. 
The results were instantly iconic: Yellows, greens, reds, and blues, all in the traditional designs of Guerrero folk art and Indigenous Mixtec patterns. Designed in his native Acapulco, Campos and his childhood friends drew up their designs for their shirts as surfers first and as sportswear designers second. The oversized shirts made the small Campos appear bigger and more intimidating in front of the goal. 
Produced under his own ACA label – an homage to Acapulco, of course –  Campos managed to sell the rights to significant manufacturers Nike and Umbro, a football kit industry juggernaut at the time. He even became a global ambassador for Nike alongside bona fide legends of the sport like Eric Cantona, Ronaldo, Luis Figo and Paolo Maldini.
While some at the time criticized him for his abundant shirts, Campos' patterns, colors and even experimentation with text – many of his shirts had "J. Campos" displayed in alternative fonts in unusual places – have been mirrored in design work by leading international fashion houses some 30 years later.
FIFA banned his 1998 World Cup kit, forcing the Mexican to wear a more traditional number in goal – although Mexico's legendary Aztec calendar-themed home kit at the tournament more than made up for the ban.
The legacy 
To this day, Campos is still fondly remembered by fans of the sport, often appearing as a "hero" card on the FIFA Ultimate Team video game. He is arguably the most outstanding Mexican player of all time despite playing nearly all of his career in Mexico in an age before internet highlights allowed players to shine worldwide. 
For his work as a designer, he was honored in France this September, winning an award for his "contribution to the world of fashion in sports" from the Paris Museum of Decorative Arts.
There have been countless goalkeeping legends in football history, from the Soviet Union's Lev Yashin to England's Gordon Banks to Italian stalwart Gianluigi Buffon. Few can say that they have left such an enduring – and quintessentially Mexican – mark as Jorge Campos.
By Mexico News Daily writer Chris Havler-Barrett