The 20th edition of "Obras por Expansión," an award granted by the Mexican newspaper Expansión, recognized the year's most influential and innovative projects in Mexican architecture in a ceremony held on Wednesday.
This year's Architectural Work of the Year was awarded to Jardín Cuauhtémoc from Estudio MMX, a project in the municipality of Tlahuelilpan, Hidalgo, that revived the town's community center and kiosk.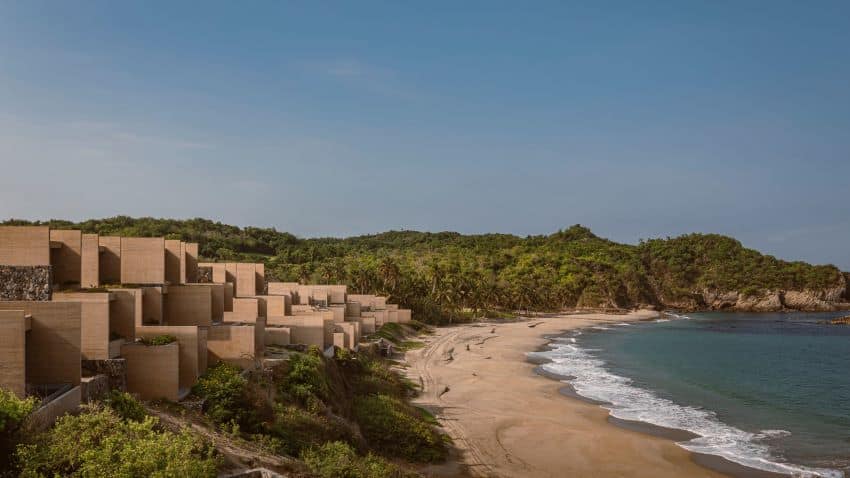 The project was part of an urban improvement program by the federal government to reconstruct the areas affected by a gas pipeline explosion in January 2019 that killed 137 people. 
The award's jury consisted of a specialized panel in the areas of construction and infrastructure, urban finishings and restoration/rehabilitation, interior design and housing.   
Over 29% of the jury selected Jardín Cuauhtémoc as the favorite project among 24 finalists.
The awards ceremony also recognized 11 other projects including the Four Seasons Tamarindo on Jalisco's Pacific coast (winner in the construction category), Mexico City and Mexico state's Line 2 of the Mexicable (winner in the infrastructure category), and the private luxury home Casa Pakaal in Mérida, Yucatán (winner in the restoration category).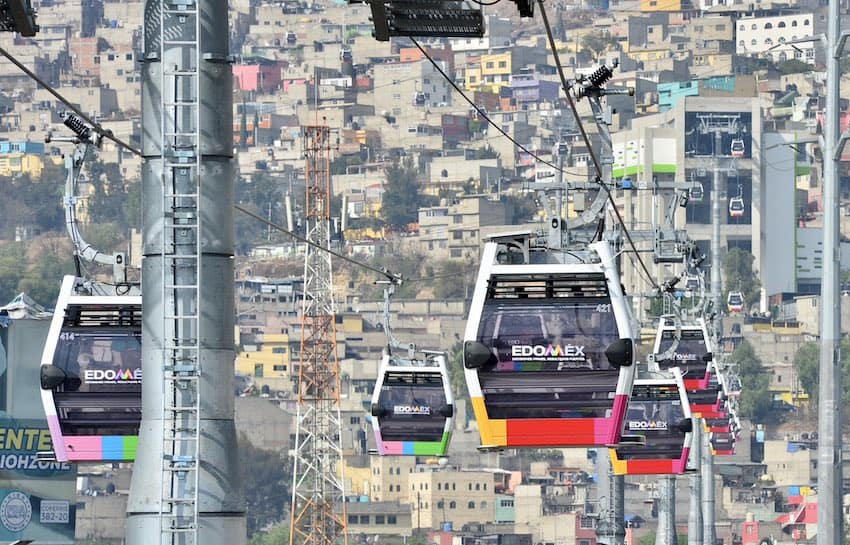 "Architectural, infrastructure and urban development works are not only created to show techniques, styles and technological tools. They are also created to meet specific needs of society," Expansión said. "Being able to combine that objective with creativity and make it a unique project can be a great challenge."
In a run-through of past awards, Expansión shared some of the architecture works that have won the Architectural Work of the Year recognition. 
Garden Santa Fe in Mexico City won the 2014 award for rescuing an abandoned park and transforming it into a recreational and commercial space for the neighboring residents.  
Mérida's Palace of Music in Yucatán was recognized as the best architectural work of 2019. It revitalized an urban space and turned it into a national music center. The building's predominant material is stone, one of the fundamental elements of Yucatecan architecture.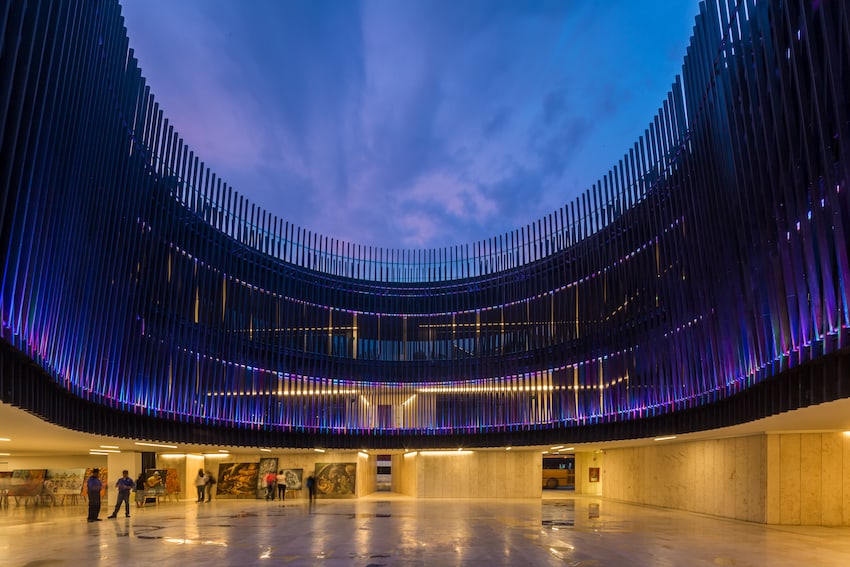 Last year's coveted award went to the Arena GNP Seguros in Acapulco, Guerrero, host to the Mexican tennis open. It can hold up to 3,000 people and has three playoff courts. Some of the events the Arena has hosted include the Tianguis Turístico Acapulco, concerts, and cultural and sporting events.
This year's Honorary Mentions include:
Urban furnishing: Ágora Barranca San Marcos, Taller de Arquitectura Miguel Montor, Tultepec, México state.

Restoration: Centro Gastronómico de Oaxaca, RootStudio, Oaxaca, Oaxaca.

Public interior design: Kerena, MYT+GLVDK, Celaya, Guanajuato.

Construction: Vestíbulo Villa Flamingo, Taller de Arquitectura Contextual, Quintana Roo.

Special Award to a Housing Project of Impact: Residencias Tec, Perkins & Will, Santiago de Querétaro, Querétaro.
With reports by Obras Expansión, Obras Expansión and Gobierno de México