When MND spoke to his colleagues, guests, and the man himself, it was clear that Eric González Tenorio lives and breathes his passion for working with people and the hospitality industry. No wonder he won the top award from the St. Regis' Hotels Ambassador Program in Seattle for "going above and beyond" and has continued to receive international acclaim in his field. As the middle sibling of eight and raised with little means, Eric laughs, "All my siblings are married. I think I've been married to my job!"  He's on his way from being General Manager of the classically beautiful and renowned hotel, Casa Sierra Nevada, San Miguel de Allende, to work his magic at Bowie House, Fort Worth, TX, after a trail of leadership positions over the last 20 years – spanning Houston, Anguilla, the Ritz Carlton Puerto Rico, and the JW Marriott, Cancun, Mexico City and San Salvador. Casa Sierra Nevada was awarded Travel & Leisure readers' number one hotel in Mexico this past July. I had a burning question – what propelled Eric from his humble roots to such success?
Mexicans work hard and play hard!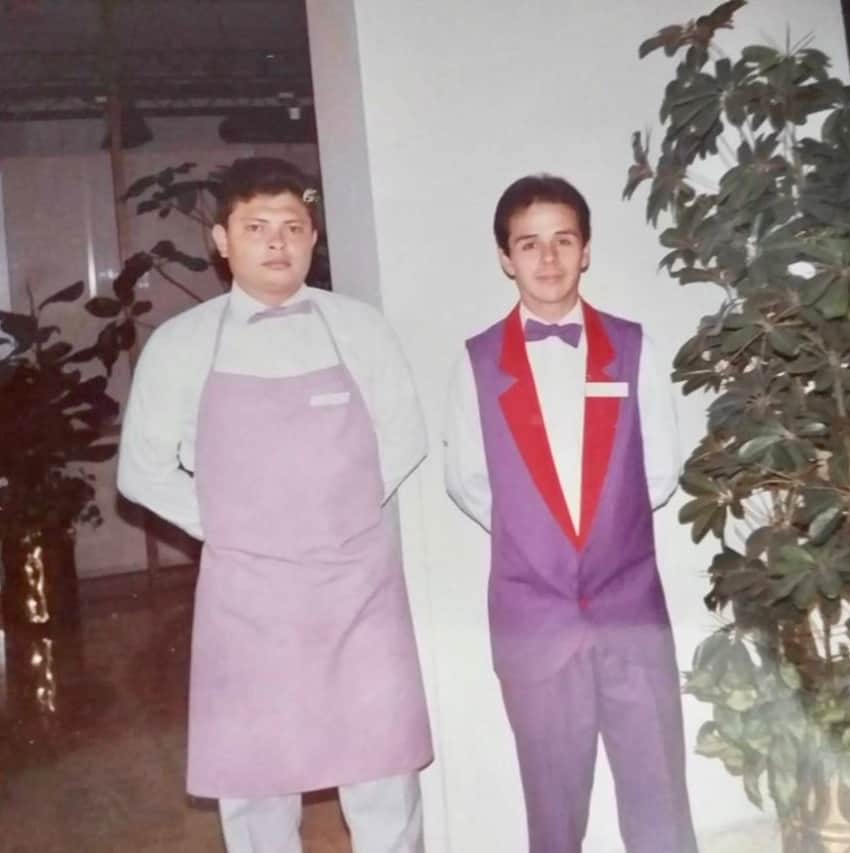 "My brother-in-law got me my first job in a hotel as a bellhop at the Marriott Mexico City Airport when I was 18. I loved the people, the environment, and, yes, the tips!  Before long, I was a concierge, meeting celebrities, getting invited to events, working as hard as I could and learning as much as possible about the trade." 
Growing up in the working class neighborhood of Delegación Iztacalco, Eric's father taught him the value of arriving to work an hour early and always staying a bit longer. He says where he's from in Mexico City, ganas, or efforts, are part of your DNA – which essentially means keep going, don't give up and you'll succeed.  As a teenager, Eric won a football scholarship to high school in Van Nuys, CA, and would travel 2 hours each weekend to work as a bank teller at Bank of America. "I learned much about respecting different cultures and working with diverse people in California. When I had to return to Mexico to help my parents, the importance of genuinely connecting to people had become a part of me.  I thought I would work in a bank, but clearly, there was another plan for me!!" 
Why mentors matter
From all accounts, Eric's leadership skills comprise a special knack for bringing the best out in his staff. "Happy employees mean happy guests, and business keeps coming!" he declares.  He refers to his primary mentor, Sam Basu, as "the guru," a humble, kind Indian who climbed his way up to the role of Director of Operations at the Ritz Carlton.  "But this guy – who taught me so much about planning, motivating teams, being detail oriented – was a guy who was accustomed to being barefoot as a kid."  Sam's father gave him good shoes for a high school dance, and they were so uncomfortable that he threw them in the river by the end of the night. He told his Dad, who was dismayed as he planned to return the shoes to the store. Eric and Sam share that unique camaraderie, knowing what it's like to grow up poor with big dreams.
The morning I spoke with Eric, he'd texted Sam about Casa Sierra Nevada winning Conde Nast Traveler's number two hotel in Mexico. Sam replied right away, as usual, and said, "Eric, you do better than me with guests. I learn from you."  
Eric tries to pay forward to his staff with that kind of motivation and confidence.  "A successful day at work comes from a collective mindset of dedication to the tasks at hand, founded on humility, good heartedness, and a belief in your particular talents," he says.  Eric likes to acknowledge his team's efforts like his other mentors, Manuel Leal and Tiago Sarmento. His employee of the year for 2021, Angela Martinez, won a 5-day trip to their sister hotel in Anguilla, which included taking her family. "There were some happy surprises", he says."This was her first trip on a plane!" 
What keeps the guests coming back? 
Some of Eric's colleagues told MND his unique thoughtfulness has brought countless returning guests. When he worked at JW Marriott, he'd get koi fish in a bowl (naming them Pablo or Carlos, for fun) as companions for business people dining alone. "They'd laugh and take photos, telling me it made a regular business trip a little less dull!" he tells me gleefully. "And it often started a good conversation."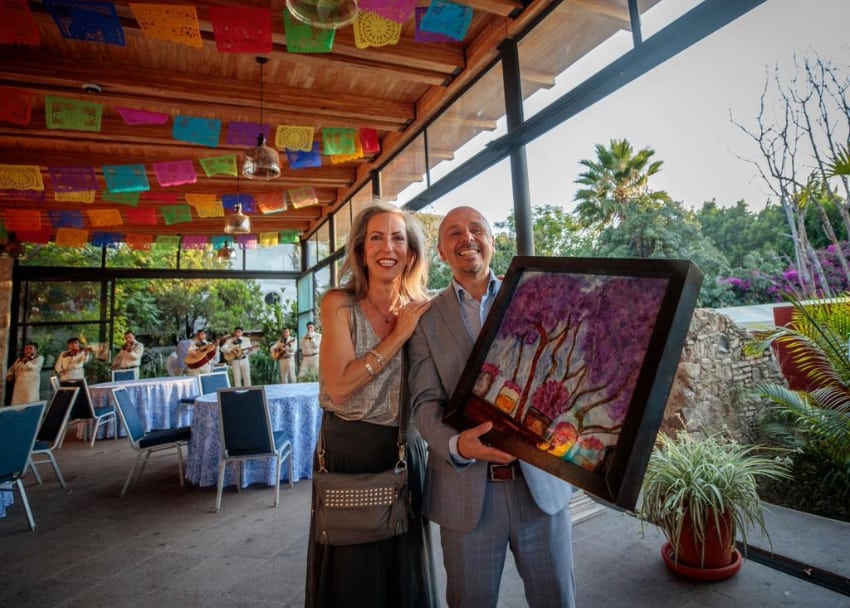 Naan Laws, a well-traveled Canadian on the luxury circuit, came to San Miguel last winter and spent nearly 3 months at Casa Sierra Nevada. She departed feeling like family and having made long-term friends in the city, through Eric's suggestions, with her Zumba teacher and hairdresser – who even threw her a going away party! "Eric got me a place at the first masterclass with renowned artist Karla de Lara. I was nervous to pick up a brush, so Eric found one of her books for me to study beforehand. I had a ball at that class."  
Chef Eduardo would personally call her to find out what she wanted to eat – would she prefer room service or the dining room? Would she like anything heated or kept in the fridge?  Benjamin, the gardener, would appear with a bunch of fresh flowers for her at the start of each week because she loved the exotic gardens at the hotel.  "I've traveled to many high-end hotels around the world, but I'd never experienced such warmth and so many thoughtful touches," Naan concludes.
Mexico has a certain magic
"Well, Naan changed our way of doing business," Eric tells MND. Over her 3 month stay, the staff learned a new and highly efficient cooperation system. "I encourage my team to be creative, to connect with guests authentically; there's an art to knowing when guests need personal space, when to be right there for them, or when to offer a gesture that appeals to them personally."  Enrique Sanchez, Rooms Manager, who cites Eric as his mentor, offered to walk Naan's dog Curly morning or night or help with her grocery shopping and transportation.   
"Eric raises the bar," Naan continues. On her last night, the new restaurant at the hotel, Tunki Rooftop, hosted its opening party, for which she received a hand-delivered invite. Blindfolded, she was led to the location, entering the cheers of all the staff and the riotous music of a mariachi band, and then presented with a video montage of her happy days at the hotel. 
The boy from the rough neighborhood, the once bellhop who now directs operations at top-tier luxury hotels, always believed in being part of something much bigger. "I'll try to take what I've learned about the importance of hard work and creating a family culture among colleagues and clients to my next spot. That's a very Mexican trait! Working in hospitality in Mexico, you're ultimately in the business of making friends. I can't wait for the next adventure!"
Henrietta Weekes is a writer, editor, actor and narrator. She divides her time between San Miguel de Allende, New York and Oxford, UK.