Presidential candidate Xóchitl Gálvez was among the high-profile Mexicans who congratulated Javier Milei on his election victory in Argentina on Sunday, but the senator clarified on Monday that she doesn't share the views of the president-elect of Latin America's third largest economy.
Milei, a 53-year-old far-right libertarian political outsider nicknamed "El Loco" (The Madman), prevailed over current Economy Minister Sergio Massa in Sunday's election in the problem-plagued South American nation.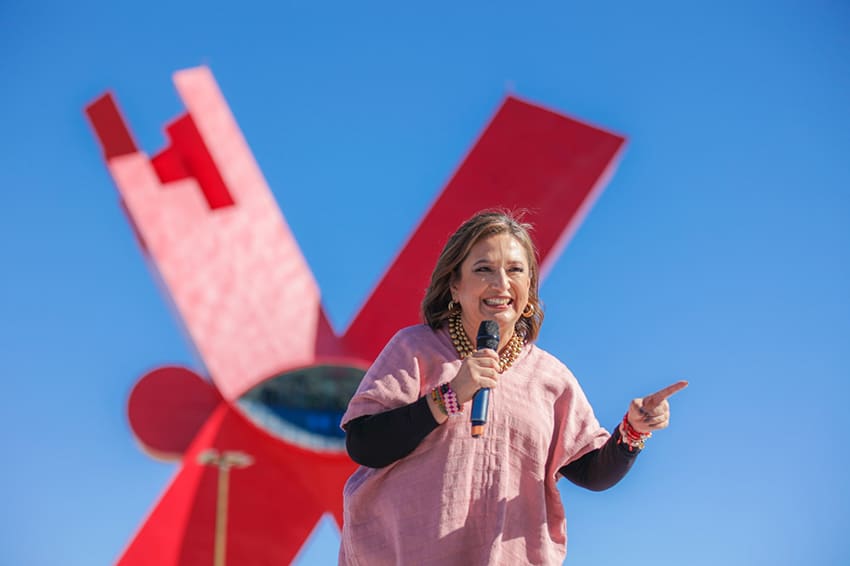 Gálvez, candidate for the Broad Front for Mexico (FAM) opposition bloc, subsequently declared on social media that "winds [of change] to improve our countries are blowing in Latin America!"
"The Argentine people put a stop to bad government and bad results. My recognition of this historic electoral day. Congratulations to president-elect @JMilei," she wrote on the X social media platform.
In Ciudad Juárez on Monday, the National Action Party (PAN) senator sought to distance herself in an ideological sense from Milei, an economist and admirer of former U.S. president Donald Trump and ex-president Jair Bolsonaro of Brazil.
"Everyone knows that I'm not from the far right," she told reporters while campaigning in the northern border city.
"Everyone knows that I'm a woman of freedoms. … What I acknowledge is that democracy won in Argentina. … I don't share Milei's points of views … but I do recognize that he won a democratic triumph," Gálvez said.
Among the other high-profile Mexicans who welcomed news of Milei's victory were PAN Senator Lily Téllez and ultra-conservative actor-turned-presidential hopeful Eduardo Verástegui.
"Bravo Argentina! Bravo Milei!" Téllez said on X.
"With strength and hope, I celebrate the triumph of my friend @JMilei," Verástegui said.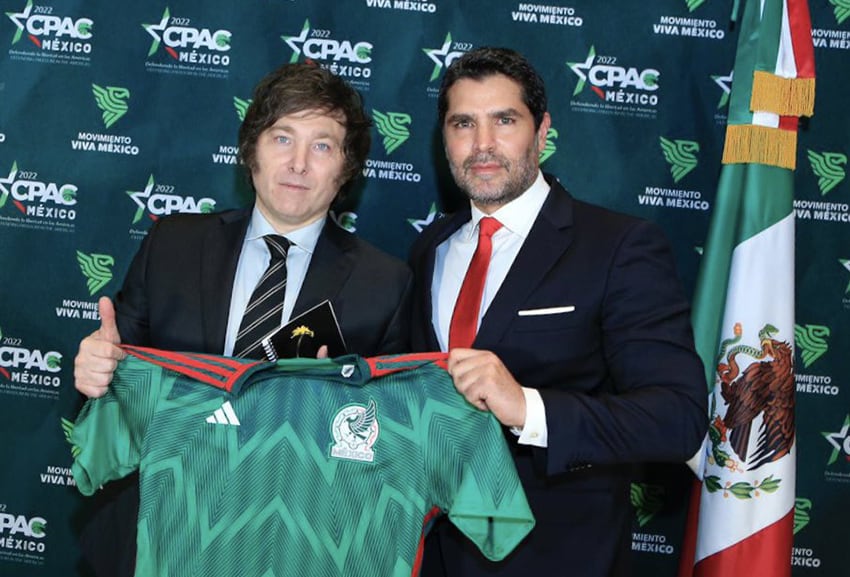 "A new history of freedom is coming for … [the] great country [of Argentina]."
President López Obrador, who last week called Milei an "ultra-conservative fascist," said on Tuesday that his government respected the decision of the Argentine people, but added that "it's something that we believe won't help them."
"It was an own goal. Although I respect the decision of the people, I don't agree with right-wing governments," he said.
Foreign Affairs Minister Alicia Bárcena congratulated Argentina "for a peaceful election day" and asserted that Mexico "will always be on the side of the Argentine people."
The Ministry of Foreign Affairs "is ready to work with the new Argentine government," she added on X.
With reports from Aristegui Noticias and Proceso