Mexico is "sincerely committed" to the fight against illicit fentanyl, President López Obrador told United States President Joe Biden during a bilateral meeting on Friday.
The two presidents met in San Francisco, where they attended the Asia-Pacific Economic Cooperation (APEC) Leaders' Summit this week.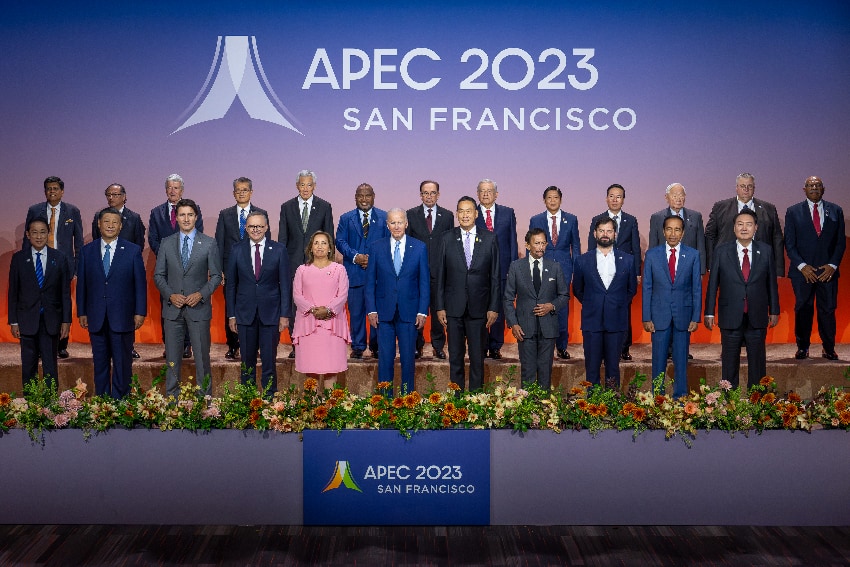 Fentanyl, a powerful synthetic opioid that is largely responsible for the overdose epidemic in the United States, has been a hot topic at the annual APEC meeting, mainly due to the presence of the president of China, which is a large producer and exporter of the precursor chemicals used to manufacture the drug.
In public remarks at the beginning of his meeting with Biden, López Obrador said that Mexico "is committed to continue supporting" the United States by "not allowing the entry of [precursor] chemicals and fentanyl," which most commonly come into the country via Pacific coast seaports.
"We're very conscious of the damage [fentanyl] causes to young people in the United States. This issue has to do with our brothers [in the U.S.] and is an act of solidarity. Mexico is sincerely committed to continue helping with everything [we can] to avoid the trafficking of drugs, in particular the entry of fentanyl and other chemicals," he said.
López Obrador's meeting with Biden came a day after he met with Chinese President Xi Jinping, during which the Mexican president emphasized "the importance of reaching an agreement to exchange information on shipments" of fentanyl and precursor chemicals leaving China.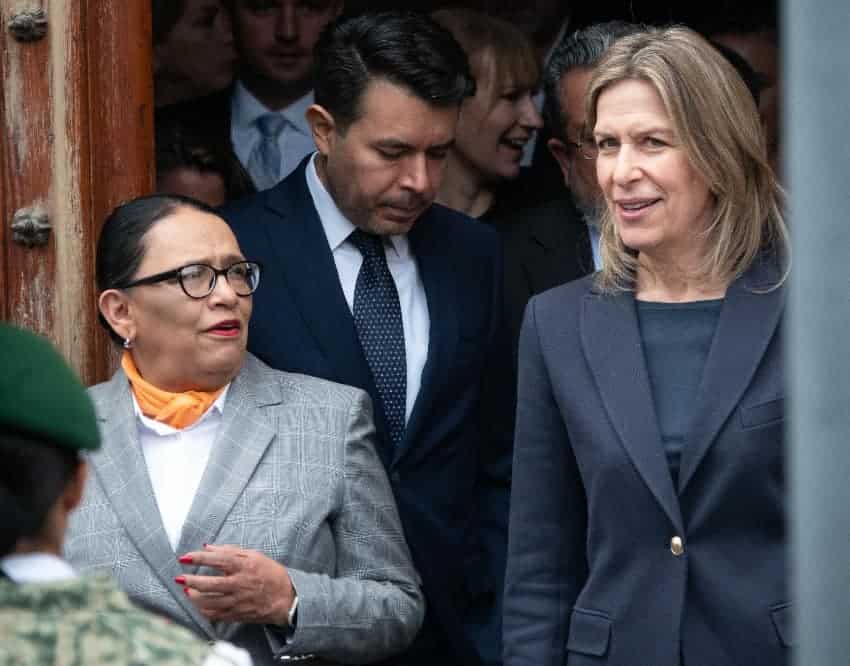 Earlier this year, China declared there was "no such thing" as illegal fentanyl trafficking to Mexico, but now appears to accept that precursor chemicals do indeed cross the Pacific to Mexican ports.
For his part, Biden declared that "nothing is beyond our reach in my view when Mexico and the United States stand together and work together as we've been doing."
"We see it in our security cooperation, we're working side-by-side to combat arms trafficking, to tackle organized crime and to address the opioid epidemic, including fentanyl" he said.
"When we talk privately I want to tell you about my great conversation with Xi Jinping on that issue," Biden said.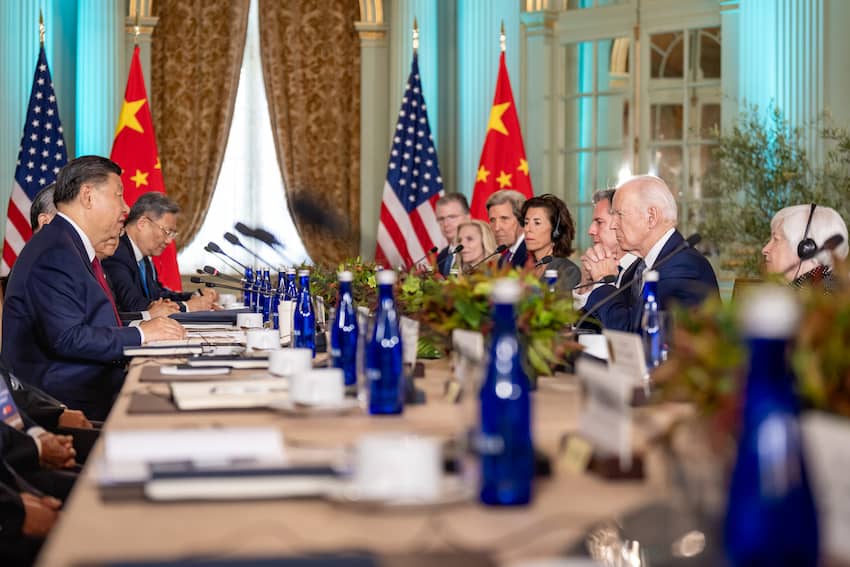 In a statement on the bilateral meeting, the White House said that the two leaders "discussed ways the United States and Mexico can expand law enforcement cooperation as we combat the trafficking of people, illicit drugs, and arms, and dismantle the violent transnational criminal organizations that run these trafficking networks and terrorize our communities."
Mexican and U.S. officials have held numerous meetings to discuss their shared fight against fentanyl, which cartels manufacture in Mexico with the precursor chemicals shipped here from Asia, especially China. The fentanyl problem was a key focus of the Mexico-U.S. High Level Security Dialogue, which was held in Mexico City last month.
On migration, López Obrador said that further progress needs to be made, but noted that the two countries are working together on the issue. After a regional migration summit in Chiapas last month, López Obrador said that he would raise the issues discussed with Biden.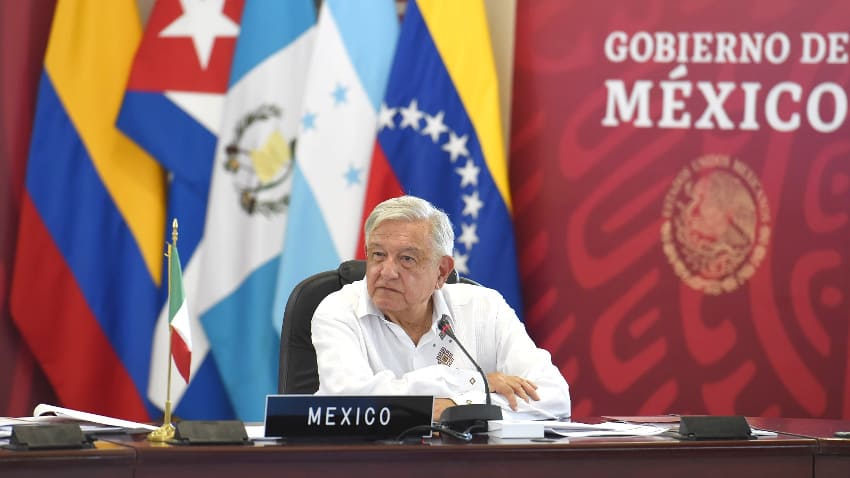 However, he didn't mention the event in his opening remarks, focusing instead on thanking Biden for the legal migration pathways his administration has opened up for citizens of certain Western Hemisphere countries and acknowledging that he hasn't built any additional wall on the Mexico-U.S border – at least not yet.
"It's a humane way to address the migratory phenomenon," López Obrador said of the legal pathways for citizens of countries including Venezuela, Nicaragua and Haiti.
"I would also like to … state that [Biden] is the first president in the United States in recent times who has not built walls. It is true," he added.
Biden thanked López Obrador for his "cooperation" and "leadership" on the migration "challenge," telling his counterpart that he knows such work is not easy.
"We're taking a balanced approach that lies at the heart of the Los Angeles Declaration on Migration and Protection. … It includes enforcing our borders, increasing reparations, and opening a historic number of legal pathways for migrants," he said.
The White House statement said that the two presidents "discussed their joint commitment to address the root causes of migration across the Western Hemisphere and to expand lawful pathways for migration."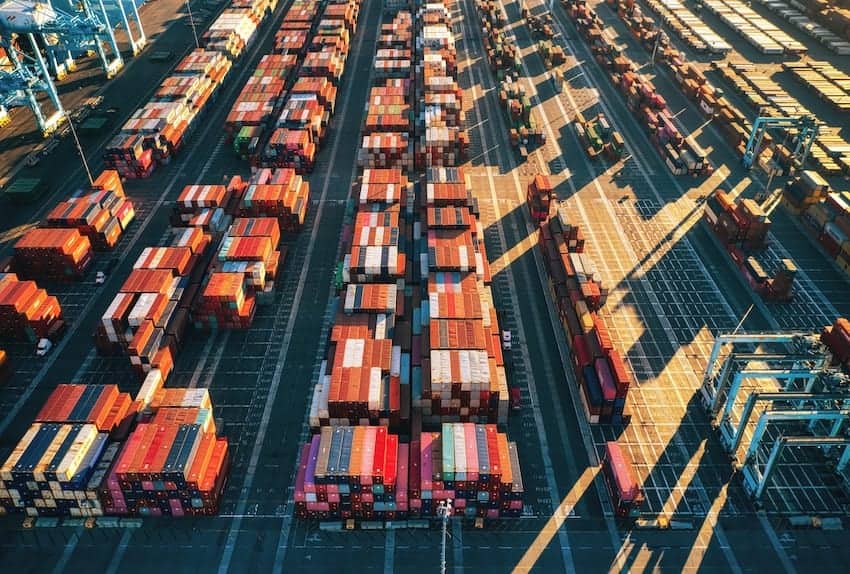 Biden highlighted economic cooperation between the United States and Mexico, which are each other's largest trade partner with two-way trade worth almost US $600 billion in the first nine months of 2023.
"In our economic cooperation, we're growing our economies from the bottom up and the middle out so that not just the wealthy benefit, but all our citizens benefit from our economic growth," the U.S. president said.
"And we see it in our work to strengthen supply chains, including through the Americas Partnership for Economic Prosperity, and we've been cooperating there as well."
López Obrador said on social media that the Mexico-United States relationship is "excellent," one of "friendship, respect and cooperation."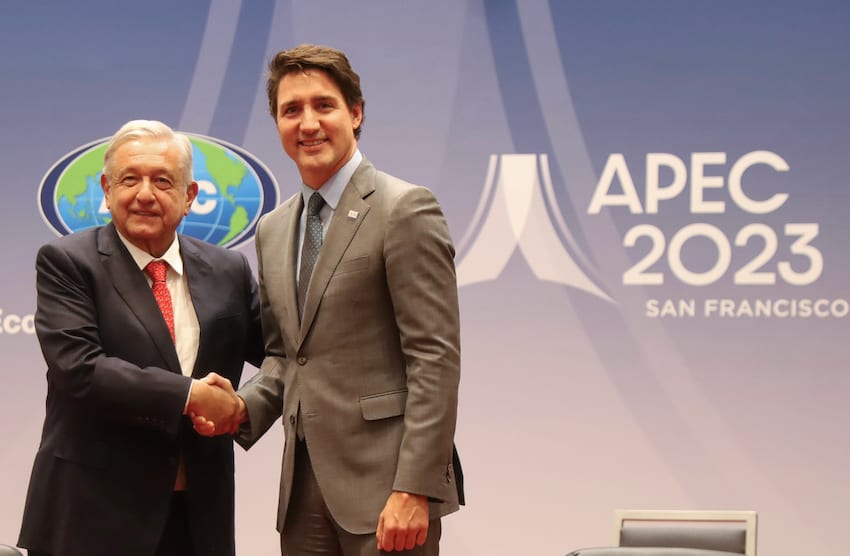 There are, however, some unresolved disputes, including one involving Mexico's nationalistic energy policies and another related to Mexico's stance on genetically modified corn. It was unclear whether those issues were discussed at the bilateral meeting on Friday.
In addition to holding bilateral talks with Biden and Xi during the first APEC summit he has attended as president, López Obrador met on Thursday with Canadian Prime Minister Justin Trudeau.
"We addressed the migration issue and he expressed the confidence of the business people of his country to continue investing in Mexico and creating jobs," López Obrador said on social media.
With reports from El Universal and Reforma 
Key takeaways from the bilateral Biden-López Obrador meeting