President López Obrador on Monday published a decree that establishes the provision of passenger train services as a priority for national development, taking a first step toward achieving his goal of restoring Mexico's passenger train network to its former glory.
Published in the federal government's official gazette, the decree outlines a plan to recommence passenger train services on seven routes that were previously in operation.
Companies that currently have concessions for freight tracks will have first dibs on operating passenger trains on them, but if they don't want to do so, the military could be asked to step in.
"We want to make it possible to travel from Cancún to Mexico City by train. From Mexico City to Guadalajara and on to Nayarit, Sinaloa, Sonora, to the border. From Mexico City to Querétaro, San Luis Potosí, Monterrey, on to Nuevo Laredo. From Mexico City to Chihuahua, by train," López Obrador said earlier this month.
Key points of the decree 
The decree declares that "the provision of public rail transportation services for passengers on the Mexican railroad system" is a "priority area for national development."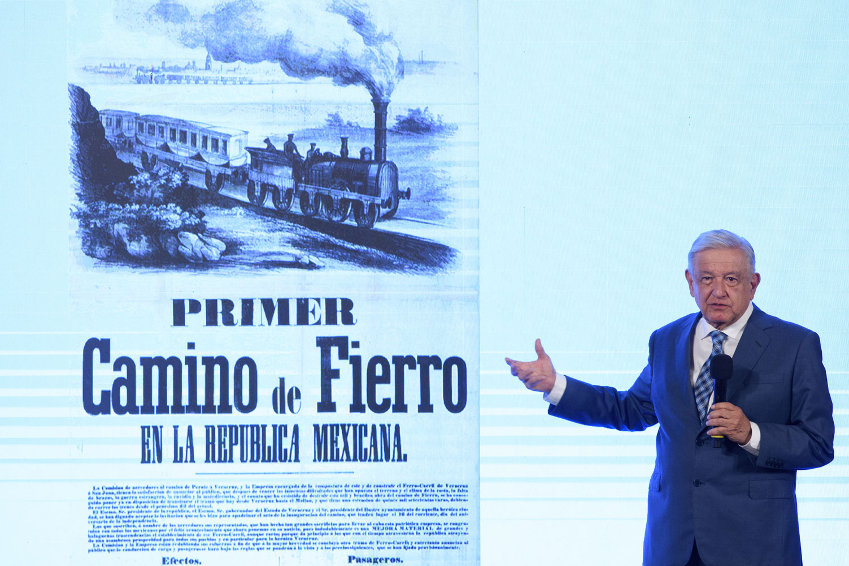 Passenger train services "will be given preference" on the rail system, but freight services "will be respected" in accordance with the provisions of the concessions granted to private companies.
The decree states that companies with concessions for freight tracks — namely Canadian Pacific Kansas City (CPKC), Ferromex, Ferrosur and Ferrovalle — "will be the first to be invited to present projects for the implementation of passenger train services" and that "those interested must present their proposals to the Ministry of Infrastructure, Communications and Transportation [SICT] by Jan. 15, 2024 at the latest."
If the concessionaires "don't present viable proposals in terms of investment, construction time [and] track modernization" or don't show any interest at all, the federal government, via the SICT, "could grant titles of assignment to the Ministry of National Defense or the Ministry of the Navy given that they already operate the Maya Train and the Isthmus of Tehuantepec train," the decree says.
López Obrador's edict also acknowledges that non-concessionaire private companies "that present proposals and are interested in providing passenger train services" could be considered.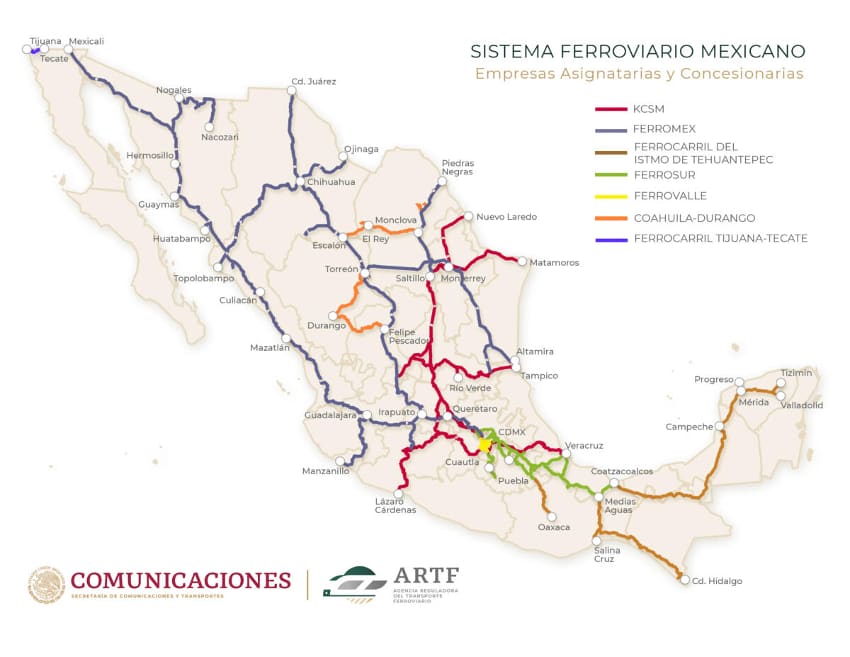 Which passenger train routes will be revived first?
The decree says that the government will initially issue concessions for the following seven routes:
Mexico City-Veracruz city-Coatzacoalcos
Felipe Ángeles International Airport-Pachuca
Mexico City-Querétaro city–León-Aguascalientes
Manzanillo-Colima-Guadalajara-Irapuato
Mexico City-San Luis Potosí-Monterrey-Nuevo Laredo
Mexico City-Querétaro city-Guadalajara-Tepic-Mazatlán-Nogales
Aguascalientes-Chihuahua city-Ciudad Juárez
Stations along those routes that were in operation before 1995 must be considered "preferably," the decree says.
CPCK "directly engaged" with the federal government 
Canadian Pacific Kansas City said in a statement on Saturday that it was reviewing a draft of the decree and "remains directly engaged with the Mexican federal government regarding potential passenger rail service on certain existing freight rail corridors."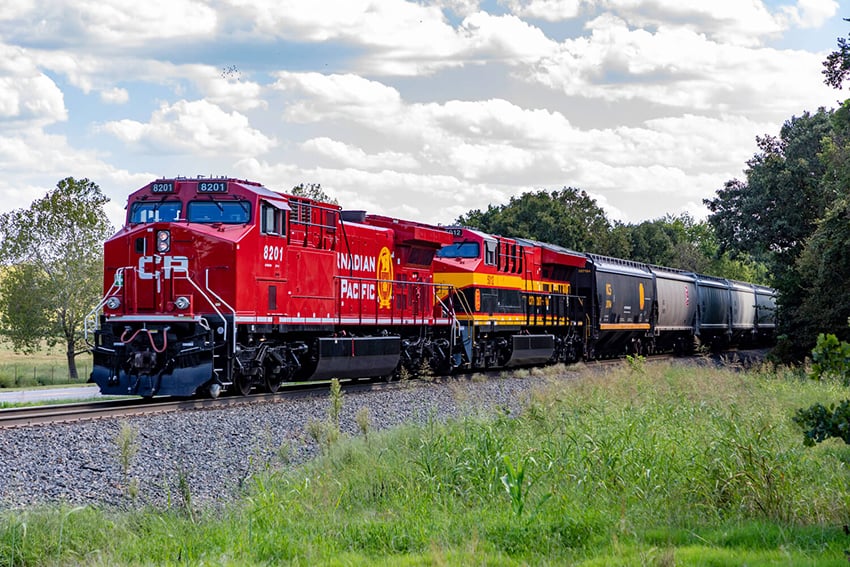 The statement noted that CPKC de México previously reached an agreement with the government "to perform a study of what is required for the proposed new passenger rail service on the right of way of the corridor between Mexico City and Querétaro."
"The draft decree, which is expected to become effective by November 20, 2023, also identifies the San Luis Potosí-Monterrey-Laredo corridor for the proposed passenger rail service. As required by our concession, CPKC de México will work closely with the Mexican federal government to evaluate passenger service on that corridor," CPKC said.
The company acknowledged the government's commitment to "respect" freight rail services and as a result does not expect an "adverse impact" on its concession.
"CPKC has extensive experience hosting passenger rail services in multiple locations across its network in the United States and Canada while efficiently managing freight service," the statement added.
A jab at the Zedillo government 
After outlining 17 "main" passenger train routes that previously operated in Mexico, the decree states that "it really was a disgrace that the president Ernesto Zedillo Ponce de León, perpetuator of the policies … [of Carlos Salinas de Gortari], privatized railroads in Mexico" in 1995.
In May of that year, the Rail Service Regulation Law was promulgated, allowing the executive to award [concessions for] 84.5% of existing main lines to private companies," the decree says.
At the end of the 1990s, the federal government granted concessions for tracks across Mexico, "keeping only the Isthmus of Tehuantepec railroad under its control," it adds.
"In other words, 17,484 kilometers of tracks were essentially handed over to two companies … and passenger train service was canceled," the decree says.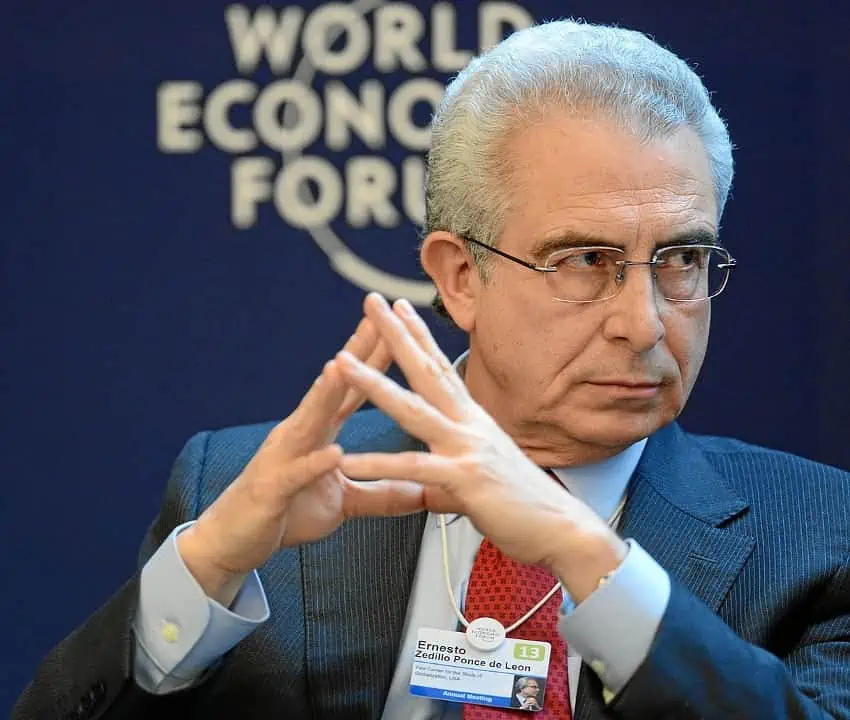 While criticizing the Zedillo government on Nov. 8, López Obrador noted that it did at least enter into an agreement with concessionaires under which the Mexican state retained the right to use freight tracks for passenger trains.
His decree states that restoring passenger train services would improve "quality of life, well-being and people's mobility," adding that train travel is cheaper, "less polluting" and safer than other modes of travel.
A train-loving president 
At the opening of a new park in Mérida on Sunday, López Obrador said that traveling by train is "less stressful" and "more relaxing" that traveling by plane, helicopter or bus.
He also asserted — not for the first time — that the Maya Train railroad, which is scheduled to begin operations in December, is "without doubt the most important public [infrastructure] project being built in the world today."
The government is also close to finishing work on the modernization of rail tracks across the Isthmus of Tehuantepec between Salina Cruz, Oaxaca, and Coatzacoalcos, Veracruz.
"With what we're doing [with those projects] and two or three other trains, we're going to leave 3,000 kilometers of tracks for passenger trains [before we leave office in 2024]. We began the recovery of passenger trains," López Obrador said Nov. 8.
He acknowledged that creating a new state-owned train company to offer additional passenger services won't be possible before he leaves office next October, but added that a future government could create and "directly" run new passenger train services, "as the Maya Train will be run, as the Isthmus train will be run."
The military, as Monday's decree indicates, would likely operate additional state-run passenger train services if freight companies decide against it, although López Obrador's successor — most likely Claudia Sheinbaum or Xóchitl Gálvez — could devise a different plan.
López Obrador has relied heavily on the armed forces during his almost five years as president, using them for a range of non-traditional tasks including infrastructure construction and the management of customs, ports and airports.
Mexico News Daily 
López Obrador decree outlines plan to restore passenger trains in Mexico