Seven years in the making, the Mexican Biobank has finally been unveiled. The biobank is a collection of 1.8 million genetic markers belonging to 6,057 inhabitants of Mexico from 898 rural and urban locations in every state.
"Latin America continues to be severely underrepresented in genomics research," the creators of the biobank wrote in the scientific journal Nature. But thanks to this project, Mexico has made moves "to fill this gap."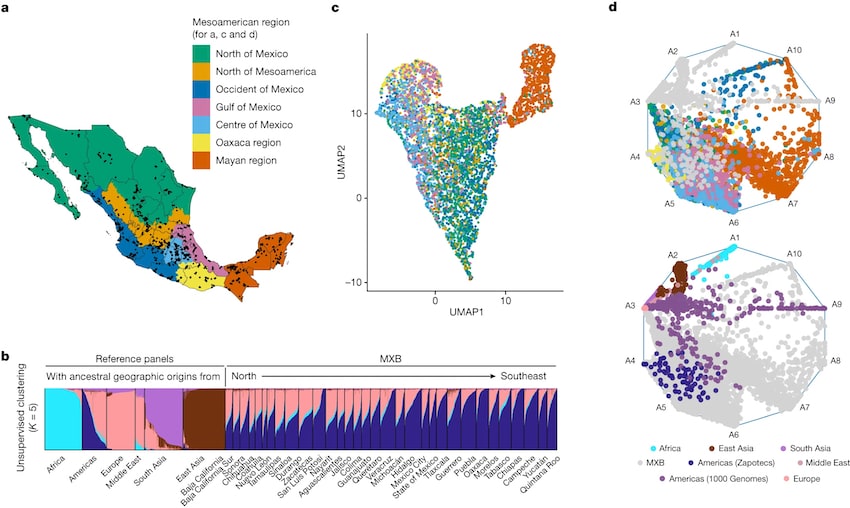 A biobank is a repository of biological samples, such as blood, tissue, DNA and other bodily fluids, along with associated data, collected for scientific and medical research purposes. Samples and data are typically collected from a very wide spectrum of individuals.
"In the future, when Mexico and its population have access to biomedical services, personalized medicine and other scientific advances for well-being," the hard work that went into this project "should be remembered," the newspaper Crónica wrote.
Scientists and researchers organized by the Center for Research and Advanced Studies (Cinvestav) were the main force behind the project, which began in 2017. Funding of more than 1 million pounds (US $1.2 million) came from the British and Mexican governments.
Academics in the past had published research and genetic profiles of Indigenous peoples, but this project is the most complete representation of populations all across Mexico. Like a subway map, it shows a panorama of how ancestry is structured by regions and states. The biobank provides information on the genetic histories of individuals in Mexico and analyzes their complex trait architectures, which could lead to breakthroughs in preventive and corrective medicines not only in Mexico but also worldwide.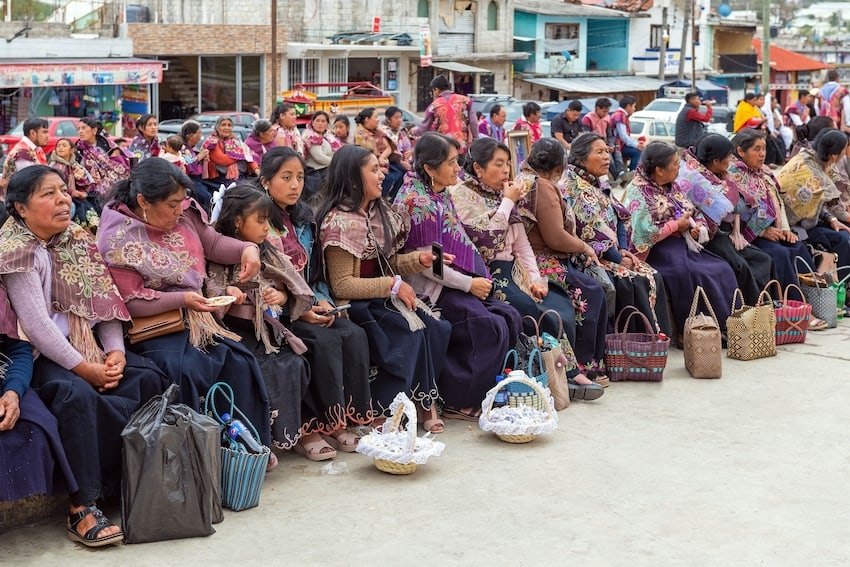 "Currently, more than 95% of the participants in genetic medical association studies worldwide are of European ancestry, which limits knowledge of the human genome of other populations in the world," said Andrés Moreno Estrada of Cinvestav. "It is urgent to correct this bias so that the promises of genomic and precision medicine are more equitable throughout the world, including Mexico."
Cinvestav led the study with help from American and British research institutions, along with Mexican researchers from the National Polytechnic Institute (IPN), the National Institute of Public Health (INSP), the Salvador Zubirán Institute of Medical Sciences and Nutrition (INCMNSZ) and the National School of Anthropology and History (ENAH).
Among other things, the study analyzed ancient DNA recovered from human remains at eight pre-Columbian archaeological sites. For the sake of the project, Mexico was divided into seven regions, including northern Mesoamerica, the Gulf of Mexico and the cultural region of Oaxaca. Emphasis in data collection was placed on Indigenous and rural populations.
One of the major findings is that in Veracruz, Afro-Mexicans represent 8.4% of the population. Also, a higher presence of Asian genes was found in the areas of ​​Guerrero and Baja California.Data related to health shows that populations with greater Indigenous ancestry have less genetic variation.
"Our results will inform the design of future genetic and complex trait studies in Mexico and Latin America and will hopefully motivate additional efforts to strengthen local research capacity in Latin America and benefit underserved groups globally," the report stated.