Mexico City's Day of the Dead festivities are expected to generate over 11 billion pesos in revenue this year, 60% more than in 2022.
"In 2023, activities related to the Day of the Dead will generate revenue of 11.2 billion pesos (US $623 million)," Economic Development Minister Fadlala Akabani Hneide said in a press conference.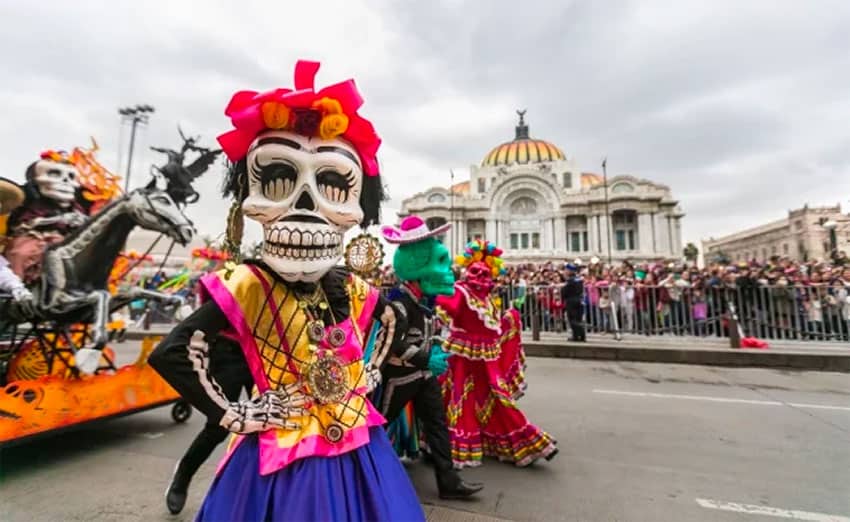 He added that this represents an increase of 4.3 billion pesos (US $238 million) from last year, which Akabani recognized as a "vast difference."
The figure comprises hotel bookings for the Day of the Dead weekend – which are expected to boost Mexico City's hotel occupancy to 85% – as well as ticket sales for events and consumption related to the celebrations.
"Tourists who arrive at hotels in the city will generate revenue of 2 billion pesos (US $109 million), 18% more than in 2022," Akabani said. "In addition, five million local visitors are expected to generate revenue of 1.7 billion pesos (US $93 million)."
A further 4.3 billion pesos (US $238 million) is expected to come from sales of materials for offerings, including 65 million pesos (US $3.56 million) from sales of marigold flowers (cempasúchil) which are traditionally placed on altars to the dead. Costumes and accessories are expected to generate nearly 1.2 billion pesos (US $65 million).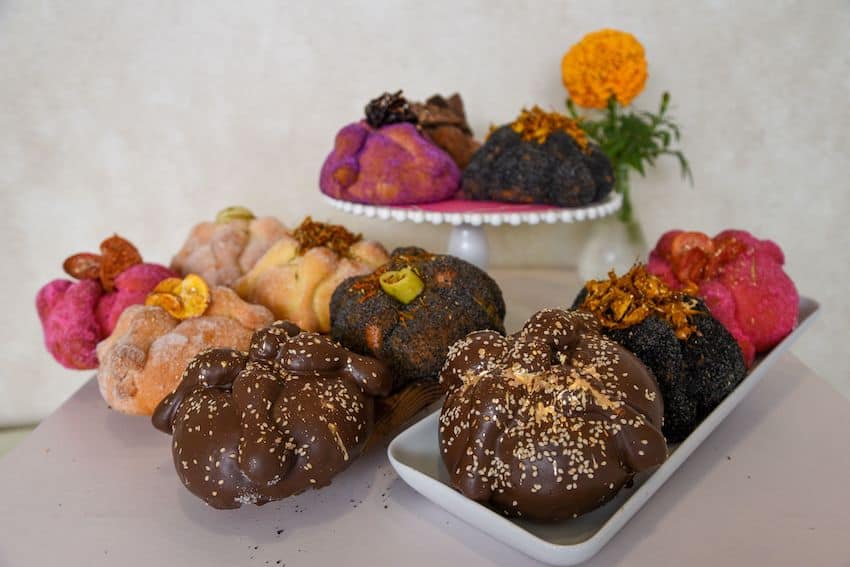 Abakani said that these revenues would benefit around 160,000 small businesses, employing a total of 700,000 people.
"This revenue generates employment, [and] strengthens the economic units that exist in the city: lunch shops, cafeterias, beauty salons, costume and stationary stores, all participate in some way in the Day of the Dead activities," Abakani said.
In total, around 300,000 tourists and 5.2 million locals are expected to attend the Day of the Dead celebrations, spending 1.9 billion pesos (US $104 million) on cultural events.
Many of the most popular Day of the Dead festivities are free to the public, including the parade of the "Catrina" skeletons on Oct. 22 and the big Nov. 4 Day of the Dead parade that has been held annually since 2015 down Paseo de La Reforma. But many ticketed events are also on offer, including the Pan de Muerto Fest in the Zócalo on Oct. 21, Disney's Coco Festival at the Plaza de Toros on Nov. 3 and 4, and multiple showings of the famous "La Llorona" performance in Xochimilco.
This year's Day of the Dead season also coincides with the Formula 1 Mexico City Grand Prix, which will boost the city's total revenue for October and November to 28.3 billion pesos (US $1.55 billion).
With reports from El Economista and El Universal