In the wee hours of Saturday morning, Morena party president Mario Delgado announced that Clara Brugada, former two-time mayor of Iztapalapa borough, will represent the party in the 2024 Mexico City mayoral race. However, she came in second place in the party's polling, with 26.7% support versus former CDMX security minister Omar García Harfuch (40.5%). How did Brugada secure the nomination?
Following weeks of political skirmishes that some observers saw (or perhaps wished to see) as evidence of an impending rift in the country's ruling party, and last-minute gender quotas imposed by the INE (National Electoral Institute), Morena announced their candidates for gubernatorial state elections in 10 press conferences over 16 hours. They were required to select five women and four men for the nine races.
As Brugada said to the press: "It's the time for women!"
The significance of the Mexico City election
The office of jefe(a) de gobierno (head of government) of Mexico City is among the most powerful in the country. The 16-borough city-state is the political, administrative and business center of the nation, second only to México state (Edomex) in population and the biggest single contributor to national GDP (14.22% in 2022). It is its own country.
Since 1997, politicians from Mexico's leftist parties have run the city, including Andrés Manuel López Obrador (2000-2006) and Marcelo Ebrard (2006-2012) as representatives of the PRD (Democratic Revolution Party), and of course, most recently, Claudia Sheinbaum (2018-2023) representing Morena. While only one of these mayors has become president so far, the fact that two of them were in competition for Morena's 2024 presidential candidacy speaks to the significance of the position as a springboard to higher office.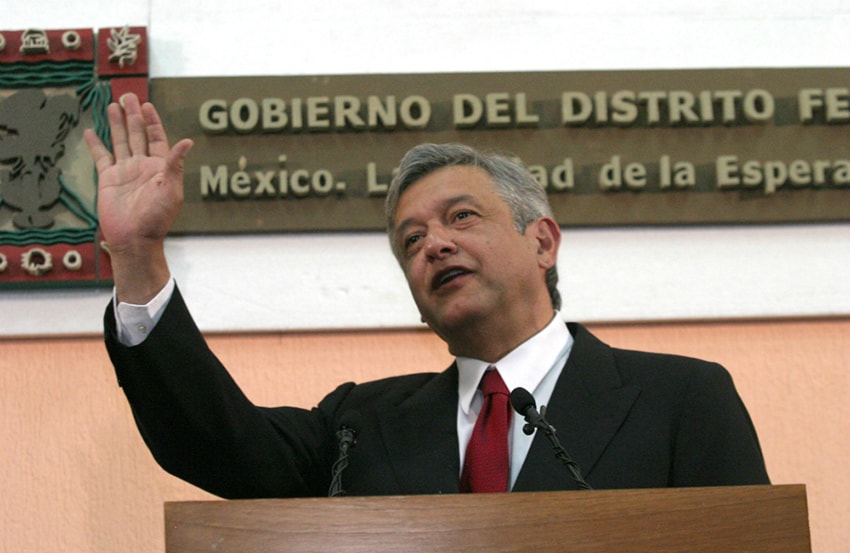 Why the stakes are high for Morena
Morena has led the opposition parties in opinion polls in Mexico City: according to a Mitofsky poll published on Nov. 5, Morena would get 46.7% of the vote if the election was held today, followed by the PAN-PRI-PRD coalition at 41.3%. In two scenarios pitting Clara Brugada against potential PAN candidates, she would win with 46% of the vote. García Harfuch extended this advantage, polling at 54%-56% of the vote.
However, in 2021, midterm mayoral elections were held in the city's 16 boroughs and Morena did lose four to the opposition, a blow to any complacency the morenistas may have felt. But it is reasonable to predict today that Morena's nominee will win the race, and will therefore be a possible candidate for president in 2030.
The two contrasting lead candidates came to represent two visions for the future of the party, based on pragmatism (García Harfuch) or principle (Brugada). This is a familiar dilemma for political parties — how to select a candidate who inspires the party's "base", while also showing viability in a general election?
The leaders of Morena think they've found an answer. They assert that their polling method for nominating candidates is the most transparent and effective process: "polls represent…the conviction that we must respect what the people decide" in the words of Mario Delgado. And in fact, the opposition parties followed their lead in how they chose Xóchitl Gálvez to represent the Broad Front for Mexico (FAM) in 2024.
The advantage (and disadvantage) of using polls is that they passively measure preferences in the general population, rather than reflect decisions made by citizens at a voting booth. In other words, polls are not the most democratic method, but they do allow for more political acrobatics — which in this case were required to meet the gender parity quotas.
Women candidates only outperformed their male rivals in the polls in two states, Veracruz and Morelos. The consolation prize for men who won in the polls but were discarded to meet the gender quota was a position in the Senate. For his part, García Harfuch said in a post on X that "we will always respect gender parity and our party's decision. Wishing my colleague Clara Brugada success."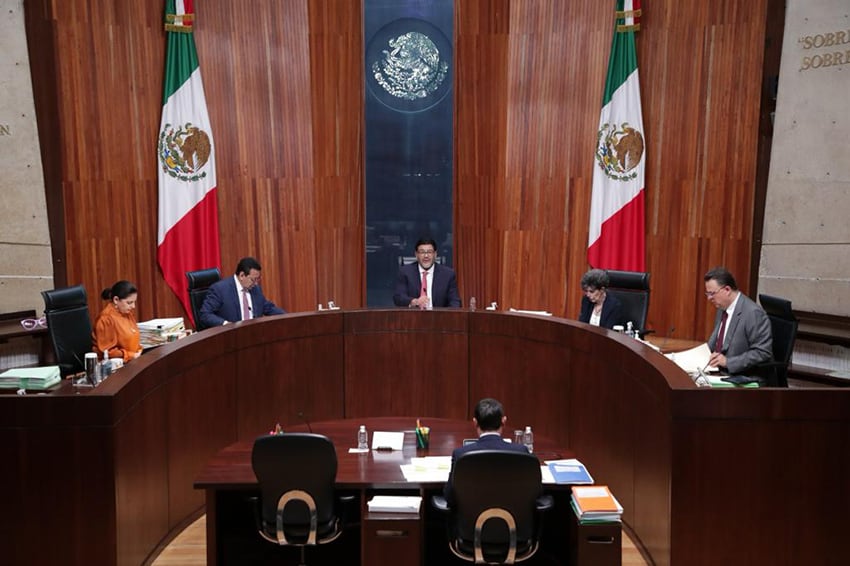 García Harfuch: The pragmatic choice?
The attractive, well-spoken García Harfuch had a good hand to play, coming off of significant declines in crime in the city on his watch, earning him the nickname of "Batman".
He was also known to be Sheinbaum's favorite in this race. So, what's his baggage?
He came up in the ranks of law enforcement under Calderón and Peña Nieto; his father, Javier García Paniagua, was head of the notorious Directorate of Federal Security (DFS) during the "Dirty War" and his grandfather was Defense Minister during the Tlatelolco student massacre of 1968. García Harfuch himself was also assigned to Guerrero as a director of federal police in 2014, when the Ayotzinapa student massacre and disappearance occurred. He is also a relative latecomer to Morena, and is viewed with skepticism by some party loyalists.
Brugada: The principled choice?
Clara Brugada is a very different species of politician: she has been in the trenches of Mexico's left for decades, and also rides a wave of recent success during her two terms governing Iztapalapa, the city's most populous borough.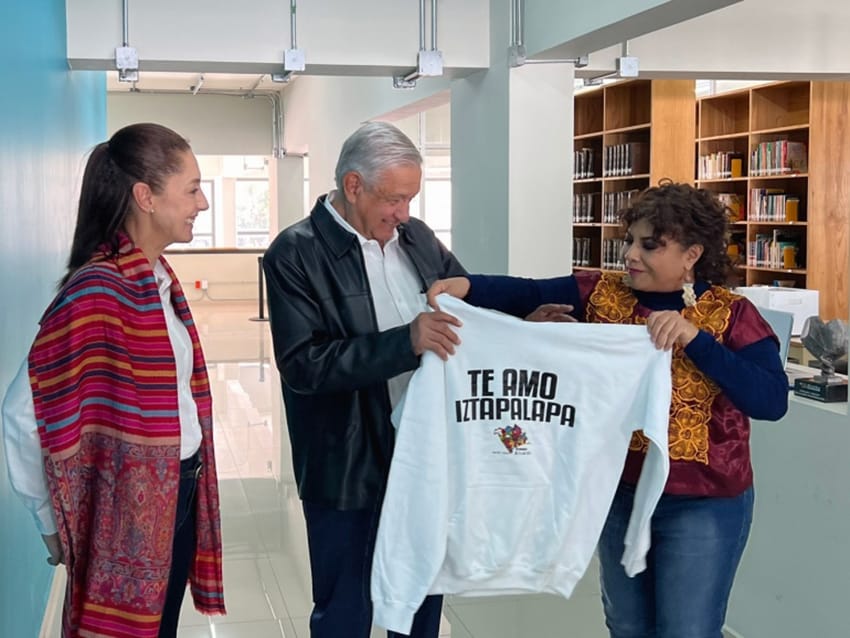 She is best-known for her 12 ambitious "utopia" community center projects, which provide free recreation and education in low-income areas. She also opened addiction support centers that focus on a harm-reduction approach to drug abuse. Another innovative Brugada program: providing 25,000 egg-laying hens to households in Iztapalapa to improve food security. In a recent interview, Brugada said she sees Mexico City as a "progressive city", and celebrated Sheinbaum's achievements in the capital.
But what about security? While crime levels across the city have declined, Iztapalapa remains the borough with the most citizens who say they feel unsafe — 75% of adults according to INEGI data from September.
What happens next?
Will Morena be able to maintain unity after this tempestuous nomination process? And can the party hold on to its Mexico City stronghold in 2024?
On Sunday, García Harfuch was invited to join Claudia Sheinbaum's team and so far, the other losing candidates have accepted the party's decisions. The opposition coalition's candidate selection process is still unclear, which gives Morena an advantage (for now) in the national conversation.
Mexico's young democracy still has many weaknesses, but we shouldn't forget as we assess its progress that democracy is messy; outcomes are unpredictable, there is conflict and dissent, compromise and confusion. We are sure to see more of the above in the campaigns to come.
Kate Bohné is chief news editor at Mexico News Daily. You can find her writing on The Mexpatriate.
A deeper look: Morena and the 2024 Mexico City mayoral election