With the Day of the Dead approaching (Nov. 1 and 2), it's time to plan what to do and where to go to join the celebrations. 
From food, to parades, to exhibitions, here are some Mexico City events you won't want to miss.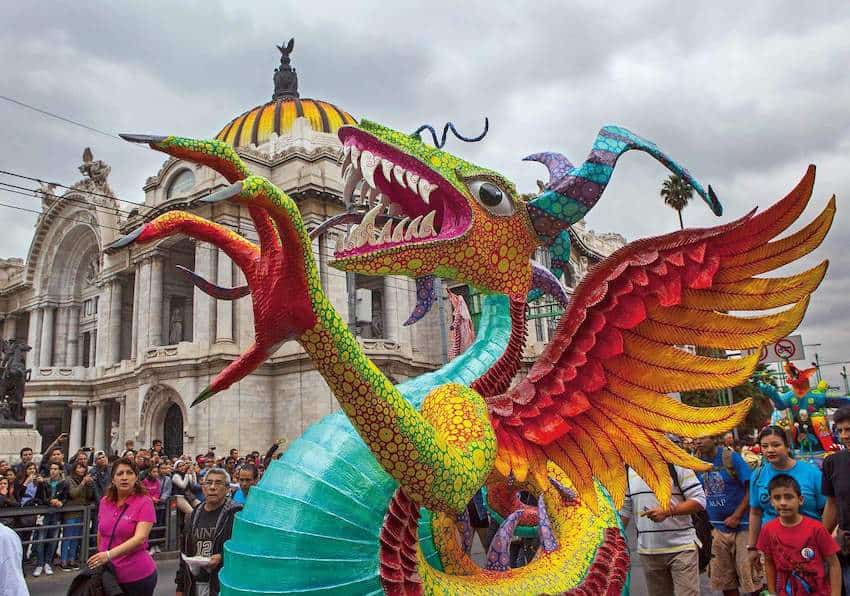 Parades
Alebrije Parade
The Popular Art Museum's (MAP) Alebrije Parade will take place on Saturday, Oct. 21, starting at 12 noon. It will depart from the Zócalo and pass through 5 de Mayo Avenue, Juárez Avenue and Paseo de la Reforma until it reaches the Ángel de la Independencia. 
"Alebrijes" are brightly-colored fantastical creatures and are usually the size of a small trinket – which makes the MAP's collection of car-sized sculptures all the more impressive. If you can't make it to the parade, you can see the alebrijes along Paseo de la Reforma in a temporary exhibition from Oct. 21 to Nov. 5, between the Ángel de la Independencia and the Diana Cazadora roundabout.
Parade of the "Catrinas" 
Inspired by the early 20th-century satirical cartoon of "La Catrina," an elegantly dressed skeleton, by José Guadalupe Posada, the popular Parade of the "Catrinas" will take place on Sunday, Oct. 22 this year. 
Starting at 5:30 p.m. at the Ángel de la Independencia, the parade will move down Paseo de la Reforma and end at Juárez Avenue.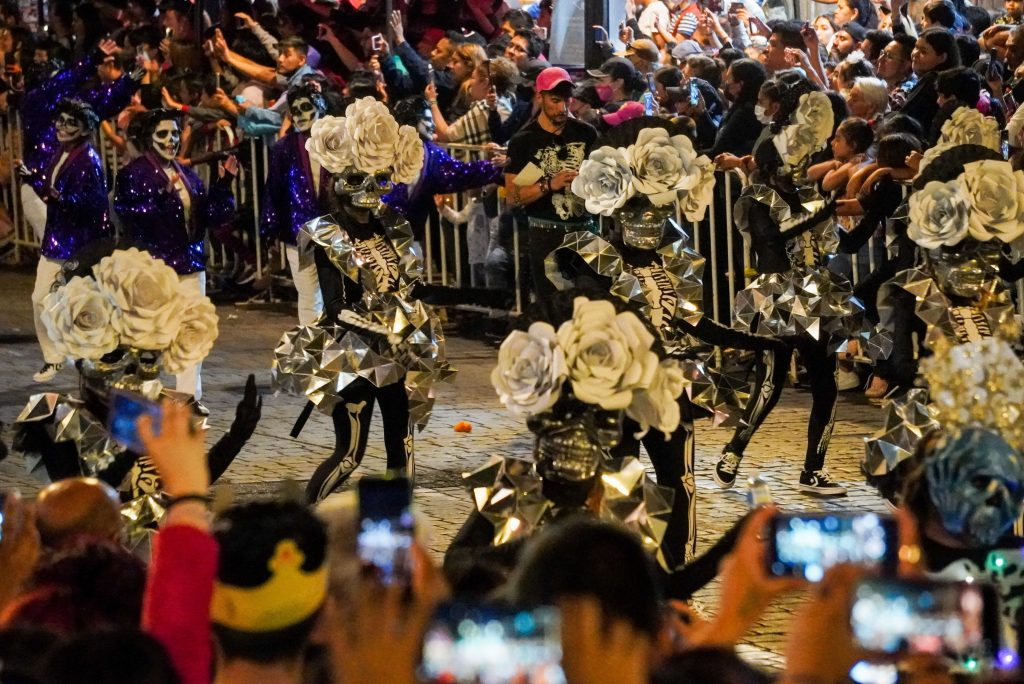 Participants must dress as one of several themed "catrinas." This year's themes include Brides and Grooms, Quinceañeras, Carnival, Doctors and Nurses, Batucada and K-Pop, among others.
To march in the parade, contact event leaders here.
Entrance is free.
Day of the Dead Parade
The annual "Día de Muertos" parade – inspired by the opening scene of the 2015 James Bond movie "Spectre" – will take place on Saturday, Nov. 4. It will start at Chapultepec Park, go down Paseo de la Reforma and end at the Zócalo.
Entrance is free. The start time is yet to be announced.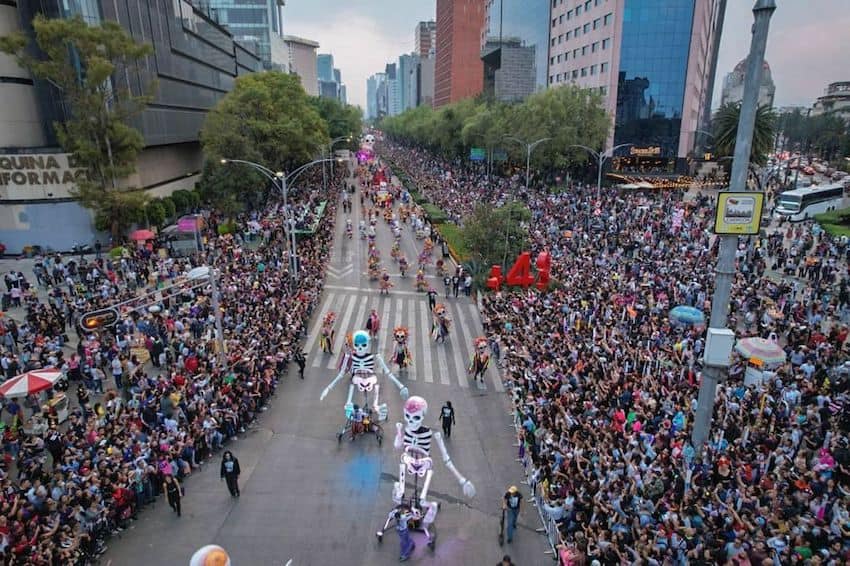 Food & Drink 
Pan de Muerto Fest 2023 
On Saturday, Oct. 21, the Balcón del Zócalo will host the Pan de Muerto Fest, offering over 20 varieties of bread from different bakeries in Mexico City. 
Running from 4 to 8 p.m., the event includes pan de muerto tastings, as well as hot chocolate and coffee.  
Entrance fee is 324 pesos. Children under five are free. 
Festival de Pan de Muerto y Chocolate
From Nov. 3 to 5, the Palacio de la Autonomía museum of the Autonomous National University of Mexico (UNAM) will host an event for attendees to try a wide variety of pan de muerto with fillings including strawberry, blackberry, whipped cream, dulce-de-leche-like cajeta, fruit and chocolate.
The event will also offer traditional dishes from across Mexico, hot chocolate and a handicraft market. 
Entrance fee is 20 pesos.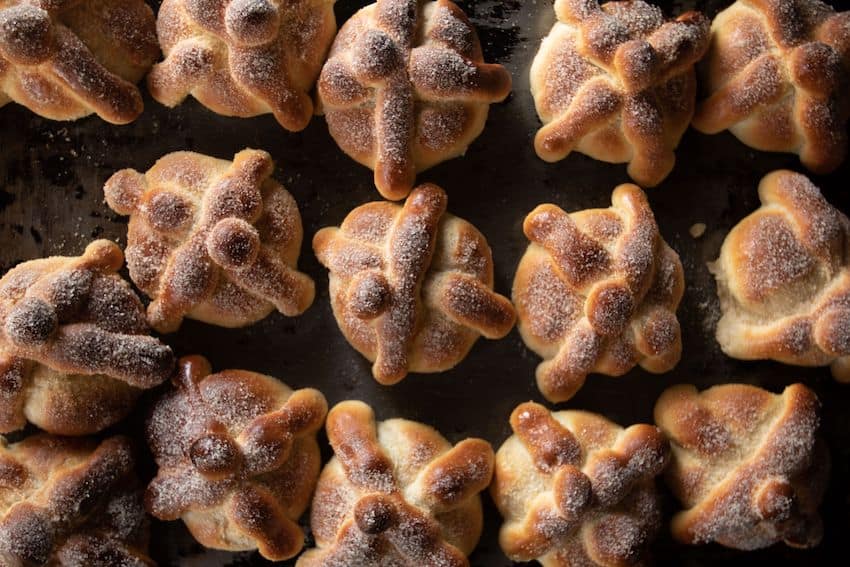 Art & Culture
UNAM Mega Ofrenda
Also at UNAM, find the university's mega "ofrenda" or altar, an annual Day of the Dead display that takes over the University Olympic Stadium on Nov. 1 and 2. Each year, the university community contributes their best ideas to form a giant collage of altars on a specific theme. 
This year, the mega altar will honor women in the sciences, humanities and arts.
Entrance is free.
Calavera Art Experience 
From now until Nov. 14, an immersive and interactive exhibition in the Metropolitan Palace will tell the story of the "calaveras" (skulls), their role in Mexican culture and Day of the Dead. The experience includes an interactive traditional altar and a showroom dedicated to Catrina skeletons. 
Entrance starts at 99 pesos.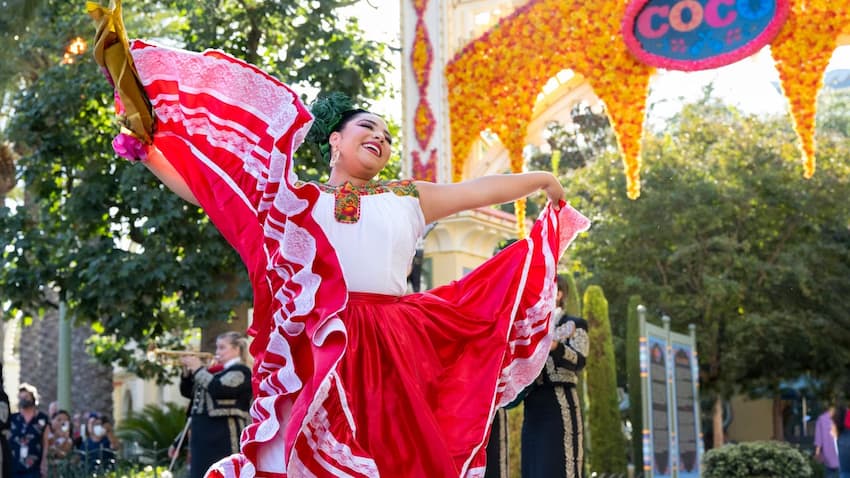 Disney's Coco Festival
"Coco: A Festival to Remember" by Disney and Pixar, is coming to Mexico City for the first time on Nov. 3 and 4, at the Plaza de Toros México.
Starting at 7 p.m., it will include a screening of the movie and a live performance by artists like Natalia Jiménez, Pedro Fernández and the Folkloric Ballet of Mexico.
The event will also feature an interactive altar and a glow-in-the-dark alebrije and calavera parade. 
Entrance starts at 600 pesos.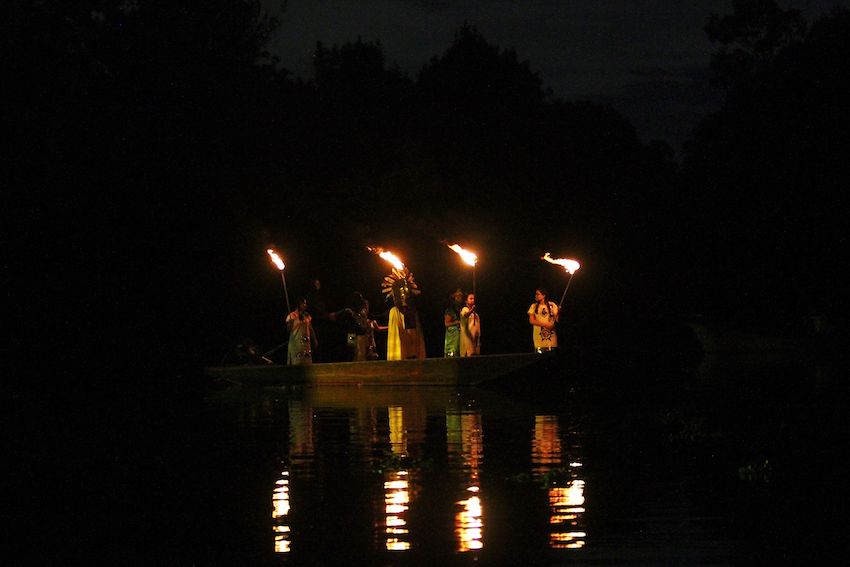 La Llorona in Xochimilco
The story of La Llorona is a classic of Mexican culture, and is often associated with Day of the Dead. As legend has it, La Llorona (the weeping woman) is a spirit who wanders riverbeds in search of her dead children.
There is no better place to enjoy a performance of La Llorona than near water, which is what makes this annual event in Xochimilco so sought after. 
On weekends from now through Nov. 19, you can watch a spooky performance of La Llorona from a "trajinera", or small canoe, as actors play out the famous legend on the canals of southern Mexico City.
The night tour and show depart from the Cuemanco boat launch, and tickets can be purchased online here.
In addition to the weekly functions on Friday, Saturday and Sunday nights, there will be special shows on Tuesday, Oct. 31, Wednesday, Nov. 1 and Thursday, Nov. 2. 
Tickets start at 500 pesos.
With reports from Chilango, CDMX Secreta, El Universal, Dónde ir, and CDMX Secret